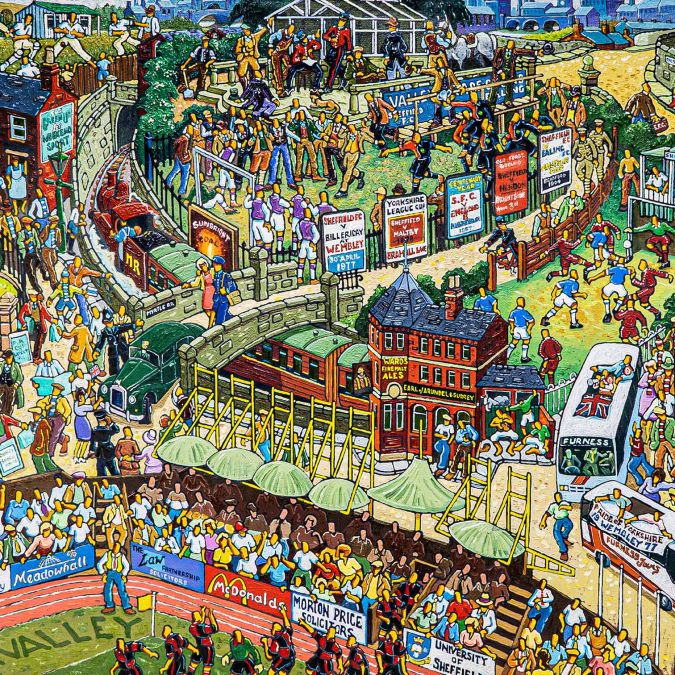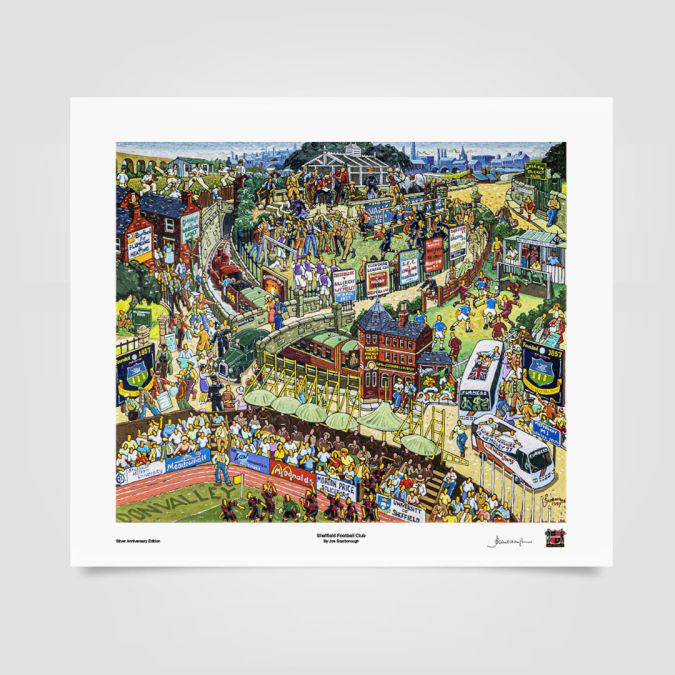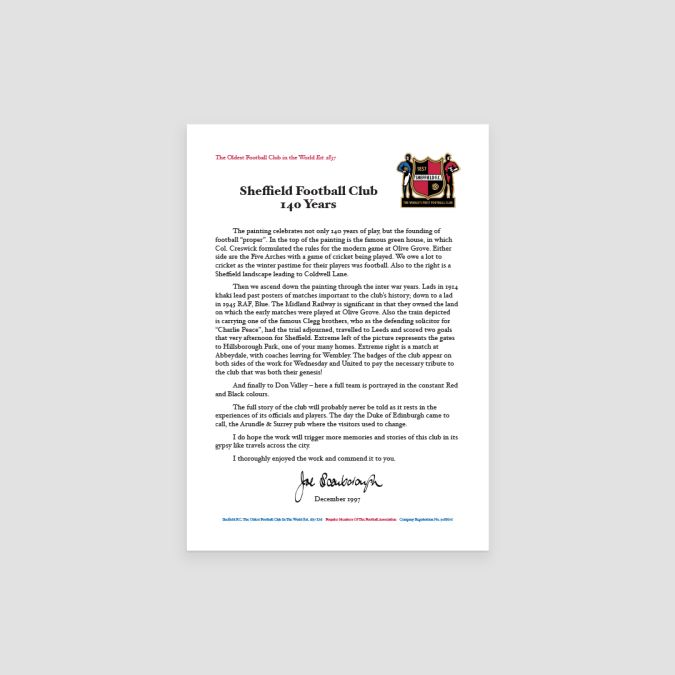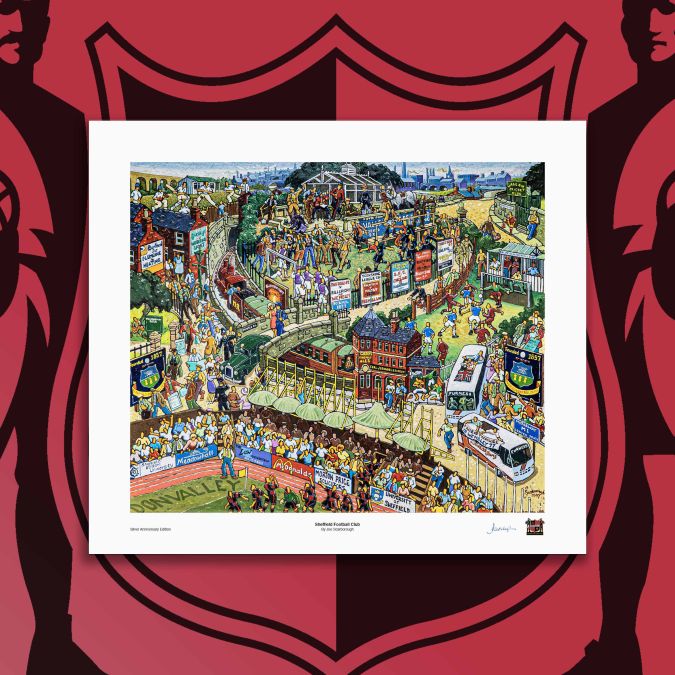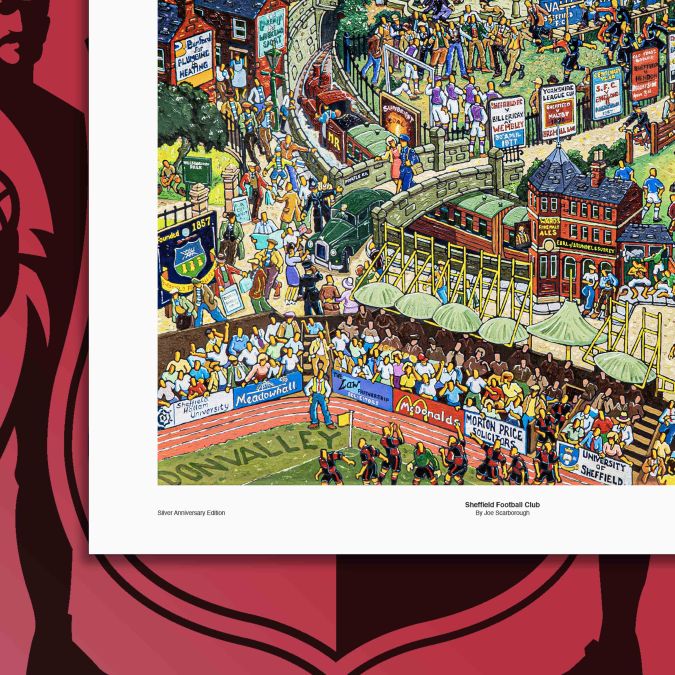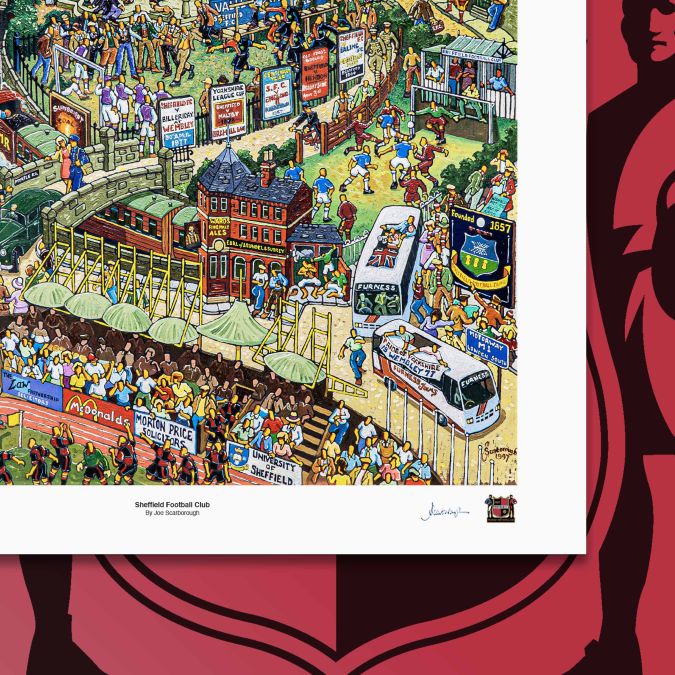 Sheffield FC
Joe Scarborough - Anniversary Print Edition of 'Sheffield Football Club'
Measurements Of The Print are as followed:
56H x 64w
A Very Special Silver Anniversary Edition of 'Sheffield Football Club
25 years ago, Joe painted a commission for Sheffield Football Club, the oldest football club in the world, for their 140th anniversary

This year marks the Silver Anniversary of the print and 165 years of Sheffield Football Club. A special re-release of the print has been created, along with a copy of the letter that accompanied the original prints.

This amazing piece of art is limited to 200 print.